Assistant communication marque Millet (H/F)
Sous la responsabilité du chef de projet communication de la Marque Millet vous aurez pour principales missions :
La réalisation de communiqués de presse et le suivi des médias Europe
La préparation des contenus, des supports de communication, des dossiers presse et des sites Web
La préparation d'études marketing sur les domaines d'activité de la marque
La préparation, la déclinaison et l'adaptation du PAM à l'international
Voir l'offre de Assistant communication chez Millet – Annecy-le-Vieux – Stage
UI/UX Engineer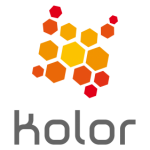 Kolor, the Software Spherical Solutions Division of GoPro, is looking for a talented and passionate UI/UX Designer. UI/UX Designers are responsible for designing, creating, assessing the User Experience of our web, desktop, and mobile products.
Voir l'offre de UI/UX Engineer chez GoPro – Francin – CDI
Chef de projet print et digital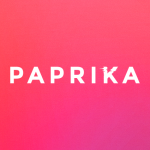 Basée à Annecy, Paprika est une agence de communication globale qui intervient pour ses clients régionaux et internationaux sur des problématiques de communication variées. Son équipe de 17 personnes se répartie entre 4 pôles : Consulting, Créa, Print & Digital
Voir l'offre de Chef de projet print et digital chez Paprika – Annecy – CDI
Vous en voulez plus ?