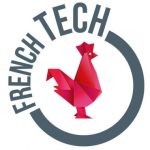 Dans le cadre de l'obtention du label FrenchTech et du lancement de l'alliance FrenchTech in the Alps, le projet consiste à créer le logo qui va représenter French Tech in the Alps.
En termes de communication, « French Tech in the Alps » sera le nom et le logo de la Métropole utilisé par les quatre écosystèmes (le logo principal). Toute communication nationale sera portée par la marque « French Tech in the Alps » seule.
Les quatre noms des écosystèmes (Digital Grenoble, Digital Savoie, Annecy Startup, Digital Valence-Romans) pourront néanmoins être associés en base line du logo pour préciser le porteur de telle ou telle action ou pour une utilisation au sein de son écosystème territorial (les logos locaux).
Pour participer au concours, l'entreprise doit être membre d'au moins 1 des 4 écosystème de l'Alliance. Le lauréat sera présenté officiellement auprès de tous les membres des 4 écosystèmes via :
1 Newsletter dédiée avec témoignage, présentation de sa société et genèse de sa proposition
1 intervention évènementielle French Tech in the Alps
les crédits des partenaires ayant communication de l'alliance.
La date de rendu à été repoussée, il vous reste du temps pour participer.
Contactez Céline, de Digital Savoie pour en savoir plus.